Paddle on the legendary Yukon River from Whitehorse to Lake Laberge. A beautiful and easy to paddle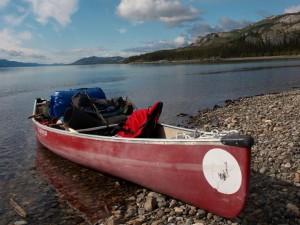 trip awaits you.
Learn more about the fascinating life of the beaver, an animal who has significantly influenced the history of North America during the height of the fur trade, and admire it's skillfully constructed lodge.
In the evening we will set up camp at the banks of the river and savor a hearty meal cooked over the open fire. Maybe we will enjoy a freshly caught pike? You should try your luck at one of the great fishing spots we will pass by during the day!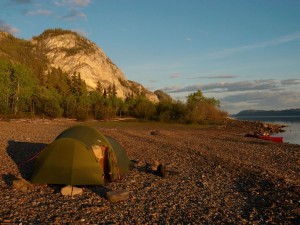 The second day the current of the Yukon River will carry us to the blue-green waters of Lake Laberge. This huge Lake became famous thanks to the poem "The cremation of Sam McGee" by Robert Service. For few hours we will navigate some of the lake's bays until we reach our final destination at Deep Creek Campground.
Dates: This tour is available upon request.
Price: $350 per person (min. 2 participants)