East of Whitehorse a river, unknown to most Yukon visitors, winds through the endless wilderness of the Territory: The
Nisutlin River.
The Nisutlin River is an easy rive float for the canoeist and therefore the ideal river  for the paddling novice, who looks for a true wilderness adventure off the beaten path. Among the locals and First Nation people this river is known for its rich wildlife with an abundance of moose and wolves. The Nisutlin also offers great fishing opportunities for arctic grayling and northern pike.
In the evenings we will land on one of the numerous sand banks, pitch the tents and cook delicious meals over the camp fire.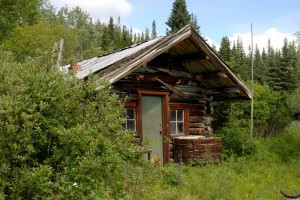 To get to our put in we need to take the scenic Canol Road. This road was built during WWII to establish and maintain an oil pipeline for the US Army. This pipeline doesn't exist anymore but what is left is a lonely gravel road, that gets still maintained as part of today's highway system. From the Canol Road we will get to the Nisutlin River via a short float on Rose River. For about 6 Days we will enjoy the scenic views upon he mountains of Big Salmon Range until we will reach Teslin Lake and the small community of Teslin.
.
Dates:
Dates are available upon request. Just give us a call!
Price: $1890