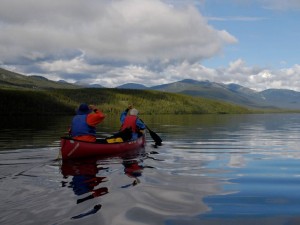 A fairly small and narrow river with swift current and crystal clear water – for many canoeists the Big Salmon River is the perfect wilderness river. Try your luck fishing for arctic grayling, northern pike and lake trout and learn how to prepare your catch and cook it over a camp fire.
Moose can often be seen on the river banks of the Big Salmon and with some luck we may spot grizzly- and black bears, wolves, lynx, land otter and beaver.
Our trip starts with a scenic drive from Whitehorse. On historic Canol Road we are driving to Quiet Lake, the take-off point of our canoe adventure. We will reach the Big Salmon River via Sandy Lake and Big Salmon Lake. This part of the trip will offer a great opportunity to resharpen our canoeing skills before the fast current of the upper Big Salmon River will demand our full attention. After a few Kilometers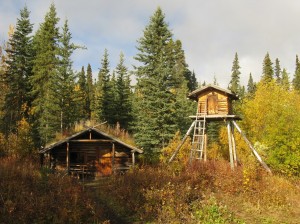 the current will slow down again and we will then paddle relaxed through the beautiful scenery and the amazing fall colors. For the nights we will pitch our tents at wonderful camp sites with gorgeous views to the surrounding mountains.
Eventually the Big Salmon River will flow into the mighty Yukon River. Another few days of easy paddling will then bring us to either Carmacks or Little Salmon Village from where we will drive back to Whitehorse.
We recommend this trip mostly for advanced canoeists or beginners who have at least sat and paddled in a canoe before they start on this tour. Please contact us if you are not sure if your paddling skills are sufficient for this wonderful tour. We will happily discuss the requirements for this adventure with you.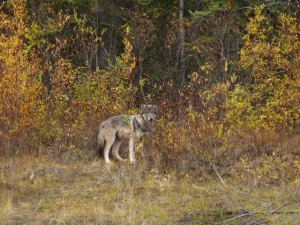 The Big Salmon River – a classy canoe adventure of its own!
Dates:
July 19 – July 30, 2017
Additional dates are available upon request. Just give us a call!
Price: $2450