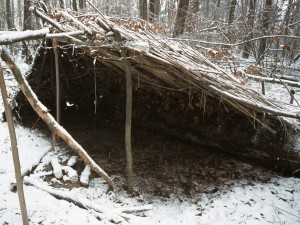 This 2-day course offers a great introduction to wilderness survival for all outdoor enthusiasts and covers all basic skills you need to know to survive in the back country.
You got lost on a hike or caught up in bad weather? Your equipment washed away in a swift current after your canoe tipped? Your car got stuck on a remote gravel road far away from the next village? You lost your bearings on an exciting hunt?
Every year people who venture into the vast northern wilderness for recreation or work get into trouble. In this hands-on course you will learn how to act if you find yourself in an emergency situation. Most wilderness emergencies will get solved within 72 hours, We will show you how to survive those first critical days until search & rescue teams arrive.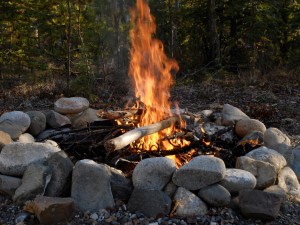 During this course we will discuss strategies for survival and you will learn how to assemble your survival kit, how to build an emergency shelter by using tarps as well as all natural material, how to construct and ignite various types of fire for cooking, warmth and signaling, which plants can be used for emergency foods, how to hunt, trap and fish animals for food, where to find water and how to treat it for safe drinking, how to signal for help, how to navigate using the sun and stars.
The endless wilderness and untouched nature of the Yukon Territory offer a spectacular setting for our course program and a perfect training area for every bushcraft and survival fans! This is the ideal entry level course for all outdoor enthusiasts, who do not just want to depend on their luck in cases of emergencies.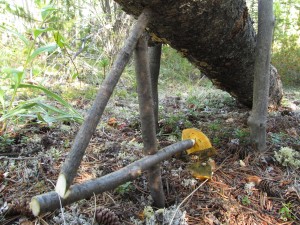 We do not simulate an emergency situation in this workshop, but will set up a wilderness camp and learn new skills and techniques in a relaxed atmosphere. Don't worry: We will have lots of good food and you should bring a tent, sleeping bag and pad to stay warm and comfortable during nights.

Dates:
Saturday May 19 – Sunday May 20, 2018
Saturday May 26 – Sunday May 27, 2018
Saturday June 2 – Sunday June 3, 2018
Saturday June 16 – Sunday June 17, 2018
Saturday July 14 – Sunday July 15, 2018
Saturday August 18 – Sunday August 19, 2018
Saturday September 1 – Sunday September 2, 2018
Additional dates are available upon request. Just give us a call!
Price: $230