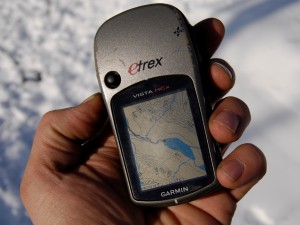 A GPS device can be a great tool for safe navigation in the wilderness. In this one day course we will show you how to use a GPS unit and how you can use it to plan and carry out your back country expeditions and how to find back home. We will introduce you to the great fun of geocaching and show how you can increase your GPS's units potential by combining it with your PC and a basic mapping software.
Garmin GPS devices will be supplied for the duration of the course. After some theoretical introductions you will have plenty of opportunities to practice with a GPS unit in the field.
.
.
We offer this course upon request. Please give us a call! 
Price: $125 per person